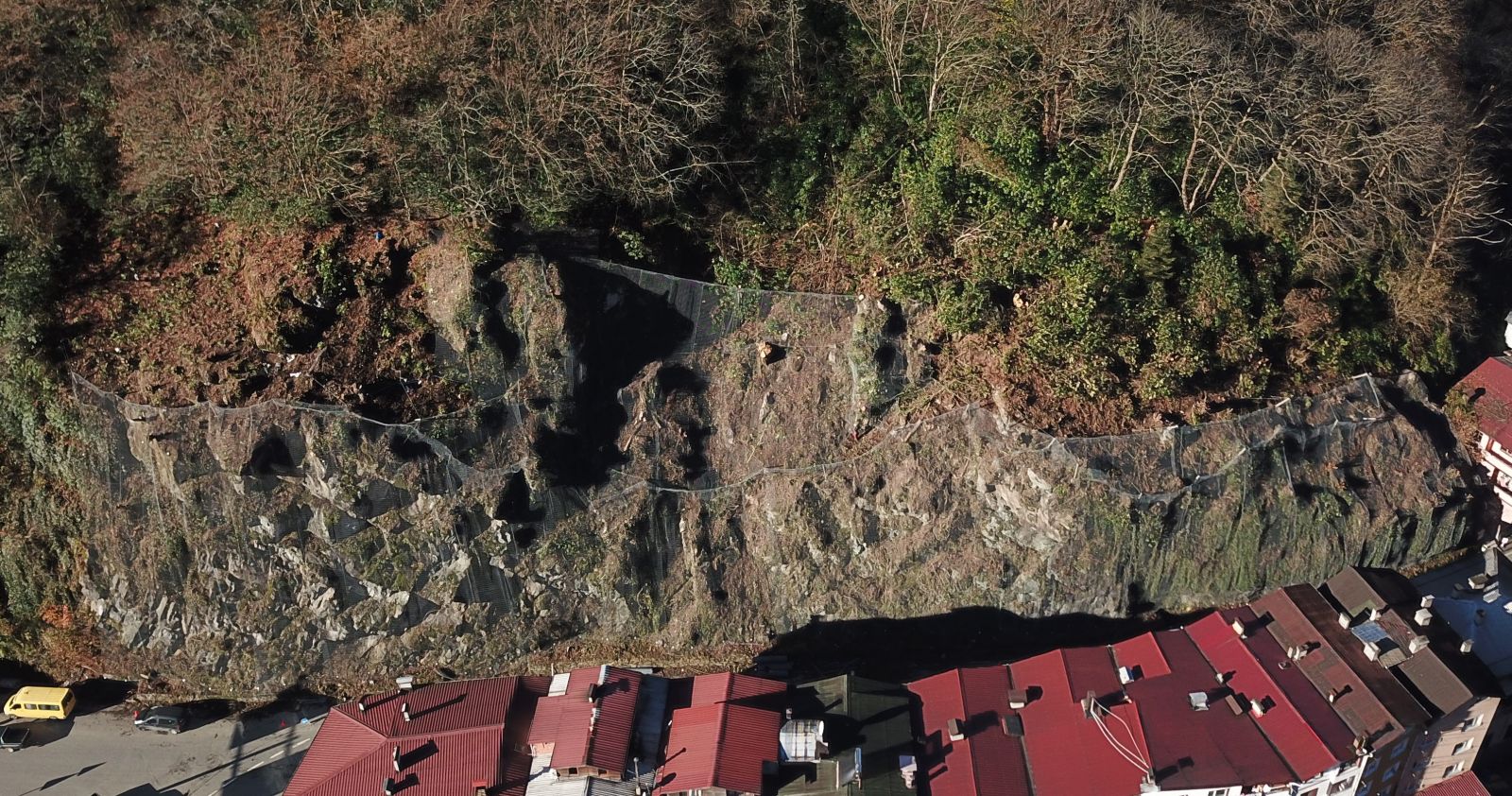 Slope/Rockfall Protection Netting
An economic and efficient solution for slope stabilization is to use hexagonal mesh. Various structural modifications can be implemented, depending on the nature of the slope.

A wide range of hexagonal mesh types are available to solve may types of problems. The netting can be used in both single and double layers, and also can be reinforced with cables and vertical, flexible catch fences. Further vegetation can therefore be encouraged to grow, thus stabilizing the loose soil and rocks.

The mesh for rockfall protection is manufactured to the international standards and can be supplied in a full range of mesh sizes and diameters to suit the size and weight of debris expected.

Anchors should be used to keep the mesh close to the rock face. The optimum spacing therefore varies for each rock face. Details at the toe of the rock face should be carefully considered so that any debris reaching the toe does not cause damage.

If desired, the mesh can be secured both at the top of the slope and at the foot of the slope with high strength cables. In this instance it is good practice to allow the lower cable to be loosened, in order that the collected debris can be removed safely.

The mesh is made of heavily zinc coated, Galfan, Heavy Zinc+PVC or Galfan+PVC coated double twisted steel woven wire. Due to the characteristics of double twist, the steel wire netting can withstand the force of falling rocks without unraveling in the event of wire breakage.
Alternatively rolls of mesh supplied by Artusa can be laid down the cliff face to prevent rocks falling.
Systems are usually made of;
Dowels :
25mm Diameter Deformed Bar
BS 4449-2005 Gr 500B
Yield Strength – 500N/mm2
Galvanised Eve Bolt
12mm diameter as a diagonal wire ropes
14mm diameter as a vertical ropes
16mm diameter as a top & bottom ropes
6 x 19 IWRC Grade 1960
Galvanisation (Class A Zn Coating or Galfan Class A)
60mm x 80mm and/or 80x100mm Double Twisted Hexagonal Mesh
Galvanization- Class A Zn Coating as per BS EN 10244-2
PVC Coated (for corrosive environments)
Internal wire -2.2/3.2mm
External wire – 2.7/3.7mm
Lacing wire – 2.4/3.4mm
12mm, 14mm and 16mm clips
Galvanized Malleable cast iron according to DIN 741
Zinc Plated
Nut M10 Class B